Code Talk Notes - Librato and Ironbroker
Published Thursday, September 10, 2015
Librato Update
Librato has two stats types: counter vs gauge
When using counter (aka #send_increment), be sure to set summary function to sum and check Service-Side Aggregation.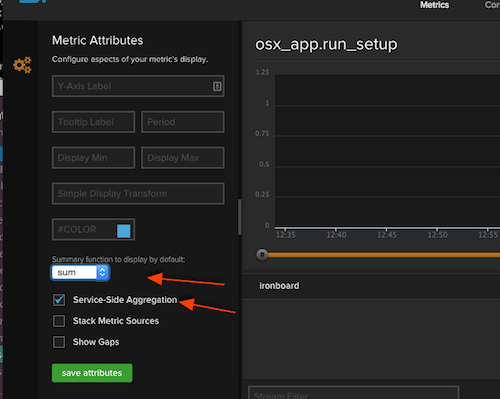 Ironbroker Refactor
Payload == immutable
State == mutable
Validation for each source
RabbitMq handler - rescue channel failure by creating new channel
begin


  

# do bunny stuff


  

# if channel closes, rescue




rescue


  

@channel

 

=

 

@bunny

.

create_channel


  

# bunny keeps hopping




end



Oj: much more efficient JSON parser
Checkout Source model for some cool meta-programming
New Hierarchy Builder
Structure determined by depth level
Query uses Postgres's WITH RECURSIVE method
give it an initial SELECT statement which is run once
give it another SELECT statment that it calls recursively until it runs out of results
then combines the SELECT statement
Holds a path array while building, so you can see how you got to your final result
Test failures were a nightmare, but solved by creating a rollout_helper support method.